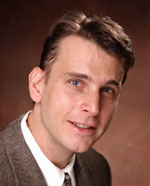 Executive Vice President Data Warehousing and Project Management
Before originating Loyer TCG's data warehouse practice, William Laurent left Gartner Group in 1995 and founded National Information Management Inc. in New York City, where he served as company President and narrowly escaped the September 11th tragedy. William has a diverse systems background-successfully designing and managing the implementation of projects for the insurance, banking, finance, publishing, government, technology, entertainment industries.
Full Bio >>
Business Continuity for IT Managers
(Published in DM Review in January 2004)

Best Practices for Data Warehouse Database Developers
(Published in DM Review in December 2001)

Excess Reliance on a Star Schema for a Main Repository

Building a Reporting Data Warehouse

Data Warehouse Architectural Considerations

Meta Data Repository Shopping List

Evaluating ETL Tools

A Few Good Modelers
Full Version (Abridged published in Database Trends and Applications - July 2004)

Important Considerations for an International Customer Data Warehouses
(Featured in Data Management Review in July 2004)

The Case for Data Stewardship
(Published in DM Review February 2005)

MDDL: The Savior of Market Data
(Will be Published in DM Review in April 2005)

Project Management Best Practices for Electronic Document Imaging Data Warehouses
(Will be Published in DM Review in June 2005)


Article content is either copyrighted to the magazine that published it or to
William Laurent
.
Copyright © 2022 by Loyer TCG, Inc.